CLEVER HYGIENE STATION FOR EVERY ENTRANCE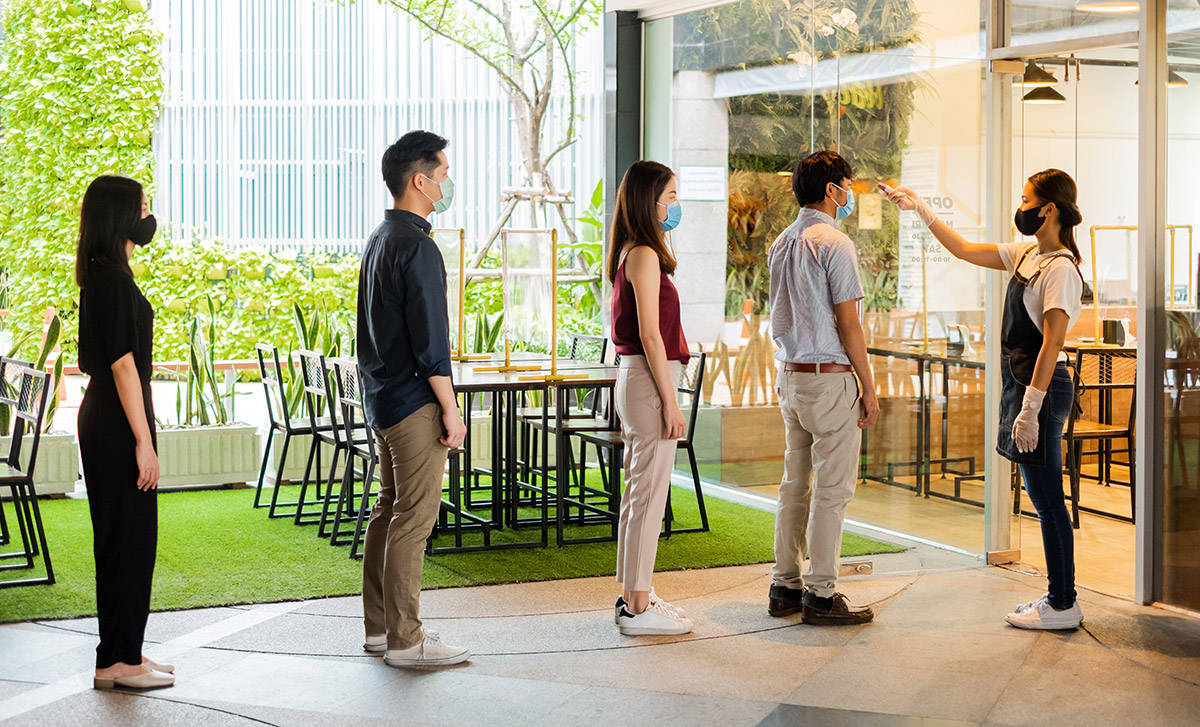 PeCo SmartProtect as a hygiene station is a freely configurable "ALL IN ONE" access control, which integrates perfectly into the current and future hygiene regulations and leads to a reduction in health risks.
With PeCo SmartProtect, purchases and visits can be made as stress-free as possible and the health and hygiene concept of the company, including the documentation required by the authorities, can be verifiably secured. Whether retail, clinics, retirement homes, restaurants, amusement parks and much more. … Almost all industries are currently required to present appropriate concepts in which they clearly show their hygiene and pandemic measures and record them in a verifiable manner.
PeCo SmartAir also monitors the air conditions inside rooms. The clever CO2 measuring device provides proactive information in the event of deterioration in the ambient values ​​and issues an alarm if limit values ​​are exceeded. In this way you always ensure a pleasant and safe climate within your work, conference and office rooms.
Appropriate concepts for future-proof hygiene prevention and access control should, for example, prevent unauthorized close contacts, disinfection measures being ignored or forgotten, too many people in one room at the same time, mask requirement not being observed, etc. Many companies provide these necessary measures with their existing staff before large, sometimes unsolvable tasks. Together, we will do it!
As a reporting tool, we offer our customers either a web-based platform or a local software solution. Please contact us for free access to our demo portal